Proudly serving Martin & St. Lucie Counties
Committed to Excellence with over 25 Years experience!
See our Special Offers Below!
Specializing in Driveway Pavers, Patio & Pool Pavers, Walkways, Sidewalks, Retaining Walls & More
Affordable, Dependable, State Certified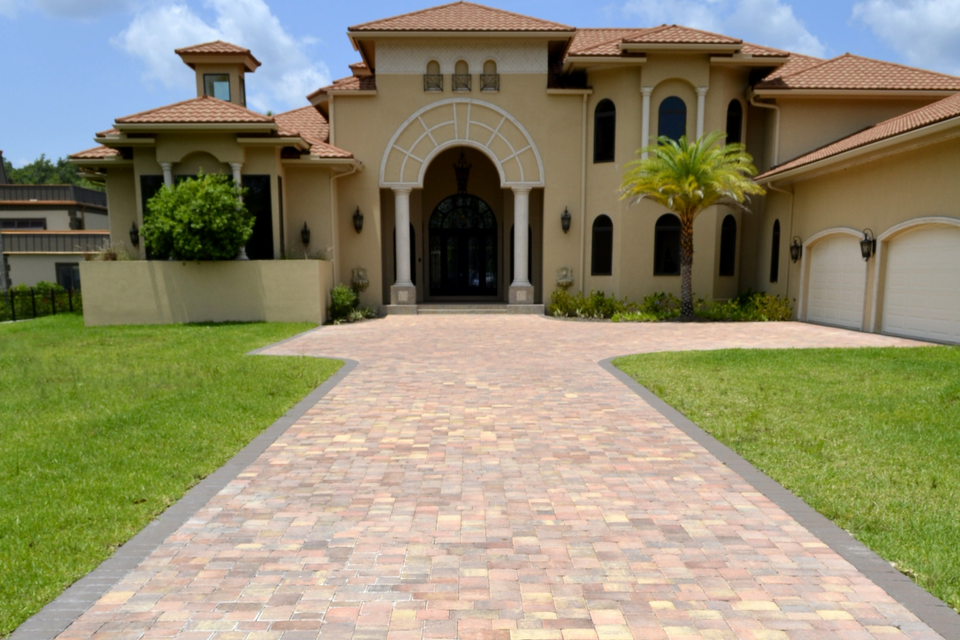 BRICK PAVERS
Brick pavers are an excellent option for providing a unique and appealing exterior feature to your residential or commercial property. Our pavers not only look fabulous and increase your property value, they're also low-maintenance and may be used immediately after installation. Our wide selection of brick pavers are available to suit any taste. Choose any color or design, including traditional and modern designs.

West Building Contractors, Inc. provides beautiful brick pavers to clients at affordable prices. We guarantee all our labor, honor all manufacturer warranties, and provide free estimates.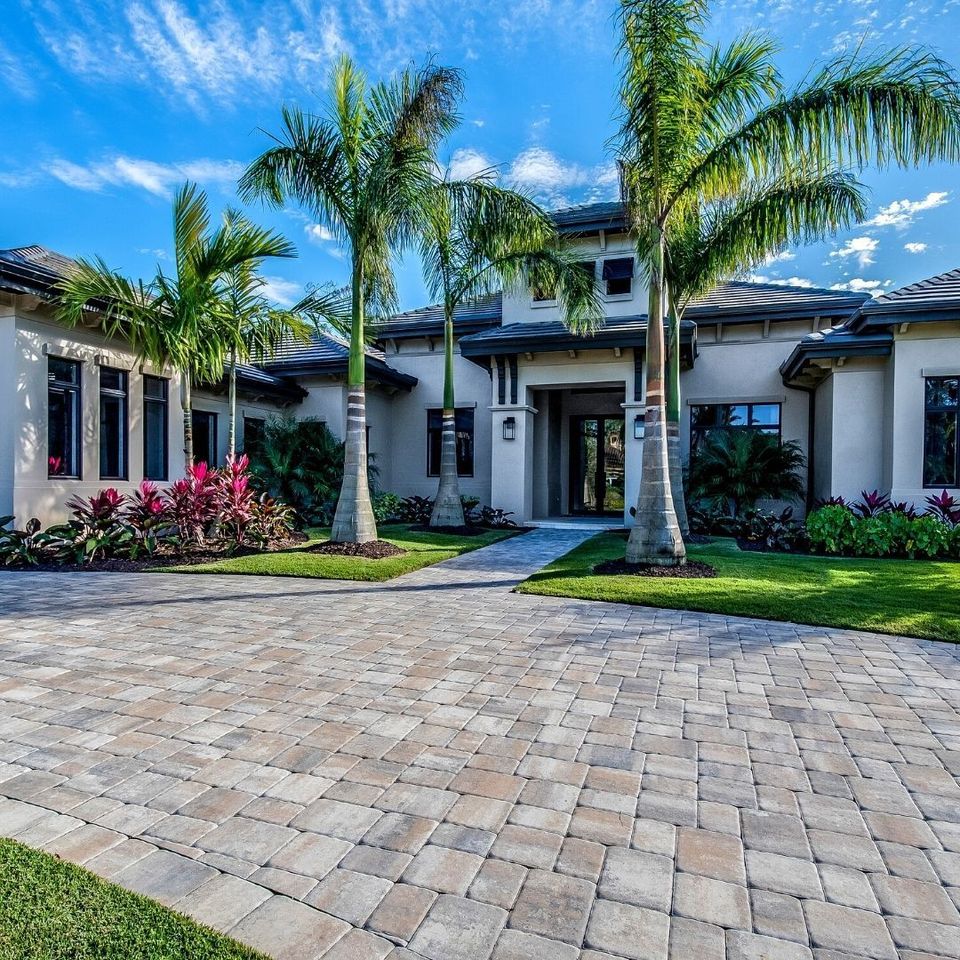 DRIVEWAY BRICK PAVERS
If you're looking for driveway pavers, call us before you buy to see what we can do for you and your driveway!​​​​​​ Featuring pavers from U.S. Paverscape, we're proud to offer a wide assortment of driveway styles (in different shapes and sizes), including popular mosaic pavers. Whether you're looking for a single or double driveway, we'll provide professional installation at a great price!

With over 20 years of experience, no one beats West Building Contractors Inc. Connect with one of our experts today to determine the best paver options for your home or business.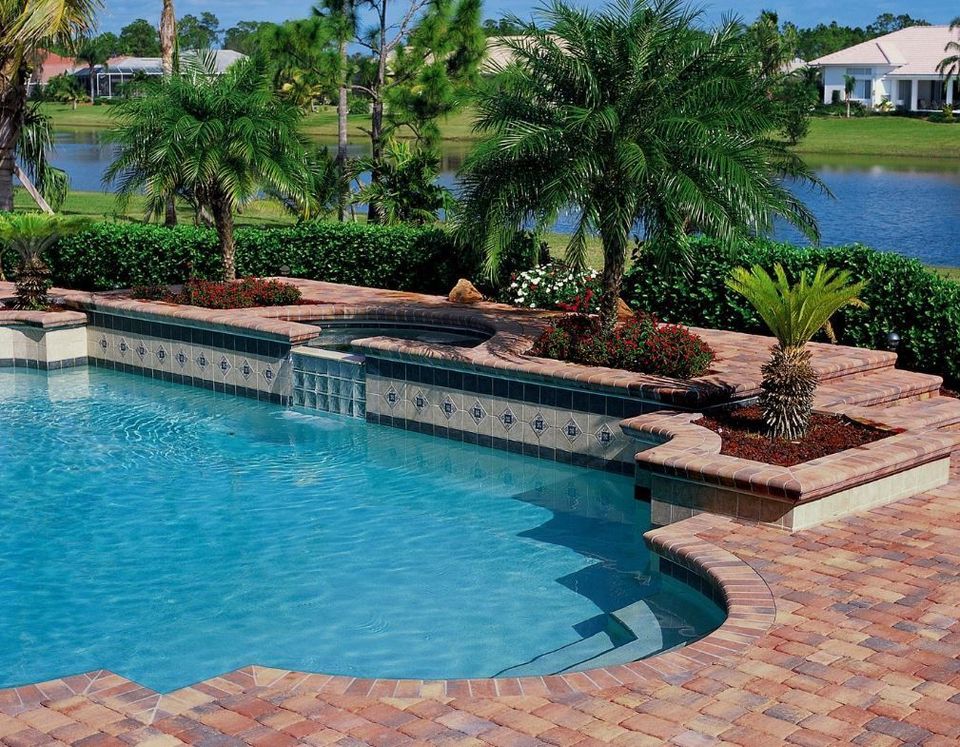 PATIO & POOL DECK BRICK PAVERS
Whether you're installing a new pool deck in your yard or you're looking to upgrade your current one, West Building Contractors, Inc. can help you with our pool deck paver installations. We can provide you with more entertainment space than conventional concrete pool decks, increasing your home's value. Choose from a variety of brick or paver stones for the perfect look that turns heads!

Custom Pool Decks in a Variety of Colors & Styles 
Slate

Smooth & Polished Pavers

Textured Pavers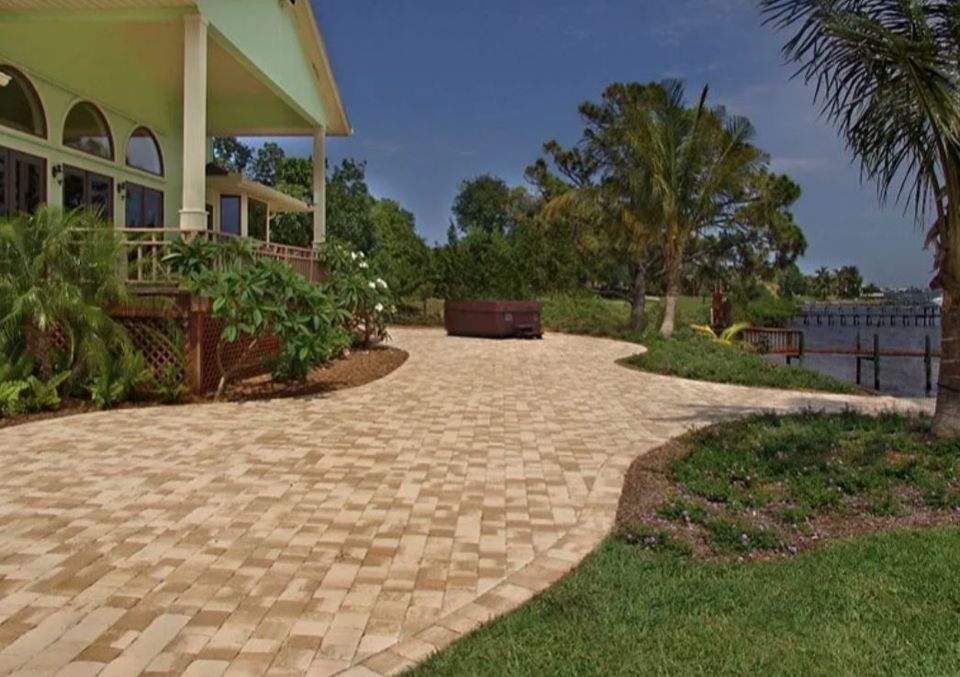 BRICK PAVER WALKWAYS
Upgrade your residential or commercial landscape with the unique look and charm of a paver walkway designed and installed by the professionals at West Building Contractors Inc. We have a variety of vivid colors and designs to fit any style. Whether you want a rustic look or something more modern, we have got you covered. All our labor is guaranteed, and we honor all manufacturer warranties on the products we use for your paver project.
POPULAR WALKWAY DESIGNS
Straight and Wide
This design gives a grand and dramatic appearance to your walkway or path, especially when lined with ornate plants and shrubs. It also gives your home a sense of richness and class.
Mosaic
Using different colors and shapes, we can create beautiful patterns and designs for your walkway. Choose from a variety of whimsical, floral, geometrical, artistic, and plain designs.
Curved
Add mystery and intrigue to your path or walkway, especially if it's leading to a hidden garden or corner nook. A long, curved walkway adds instant charm to any setting.
Formal and Sharp
With our even-sized and even-colored brick pavers, you can create the perfect formal-looking walkway. Choose a border as a finishing touch on your new walkway.
Aged and Distressed
Get a rustic, old-world look with our recycled or sandblasted bricks, and achieve the worn look that you want.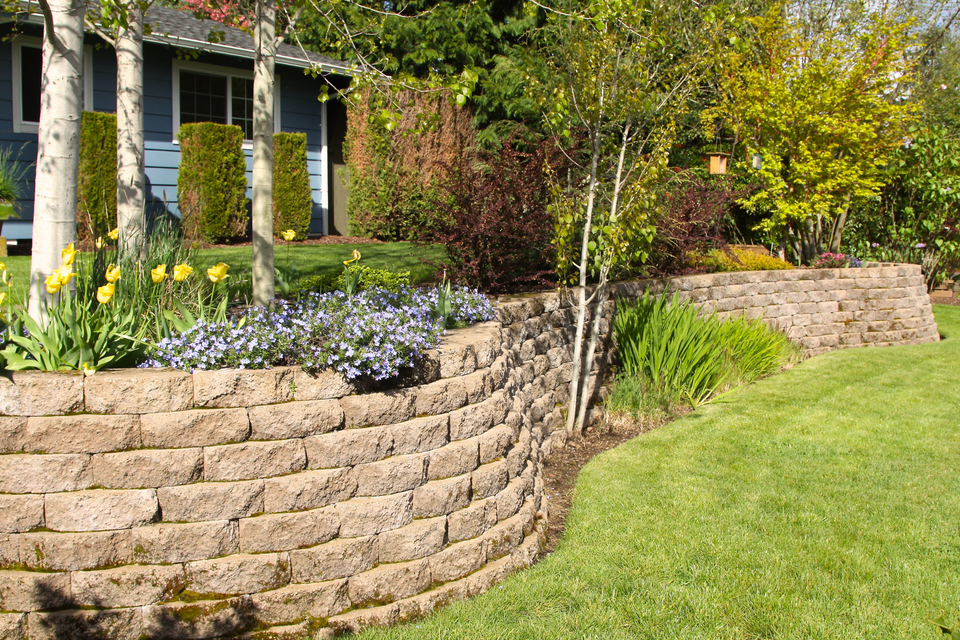 RETAINING WALLS
Give any landscape a unique look with new paver retaining walls from the experts at West Building Contractors Inc. Our retaining walls come in a variety of paver and brick options to give your property a custom look and feel. We'll help improve the appearance of any residential or commercial landscape. Financing options are available!
Customized Retaining Wall Options

Curved walls

Straight walls

Terrace walls

Steps

Corners

Planters

Raised patios

Retain flower beds and lawn sections on uneven terrain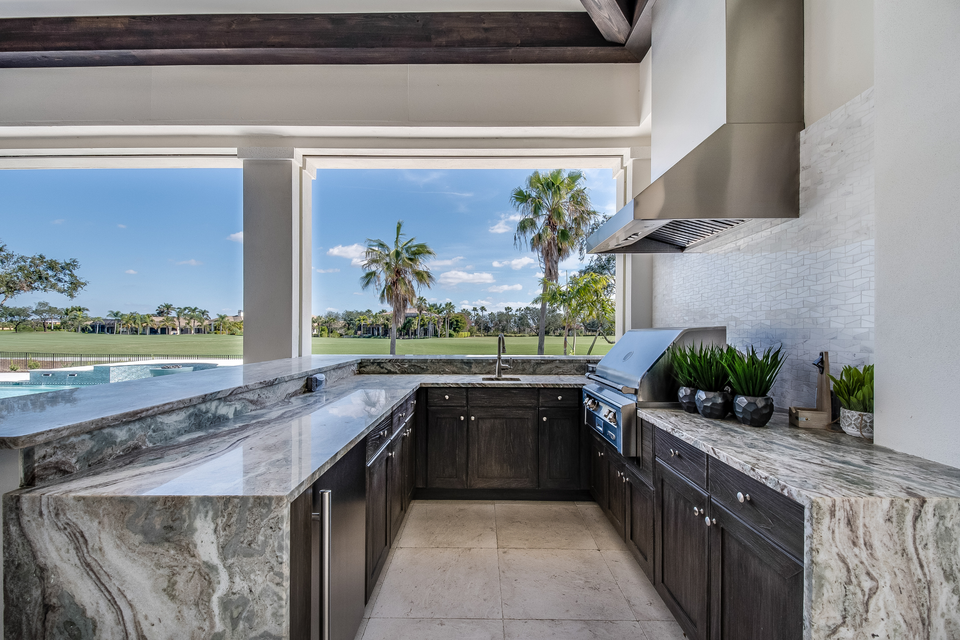 OUTDOOR KITCHENS
Give yourself a great excuse to throw more parties and be outdoors more often with an outdoor kitchen area installed by the professionals at West Building Contractors Inc. With our brick pavers, we can custom design an outdoor kitchen that matches your home decor. We have a variety of colors for you to choose from to match the decor of your home and backyard.

Not only does brick have a beautiful finish, it also stands up to years of harsh weather and use and is very low-maintenance. You never have to add anything to brick because it is structurally strong and has a unique rustic charm that looks great no matter what the hot new style is.

Outdoor kitchens have become a popular addition to homes in the Palm Beach, Martin, and St. Lucie County area. Speak with our professionals today to plan your new outdoor kitchen! We do all the work ourselves, brick by brick. Before you purchase a new outdoor kitchen, call us before you buy so you can be sure you're getting the best deal.
CUSTOMER TESTIMONIALS
"Dave responded quickly to my request for an estimate for a brick sidewalk. Their representative returned to my house to deliver the estimate and even brought us a sample of the specific brick the proposed. The demolished the old sidewalk quickly and completed the new sidewalk the next day. Their crew was polite and experienced, and consulted us throughout the installation to make sure we were happy with the pattern and the job. I recommend them."

- Jorge Santiago
★★★★★
"I built a tiki hut and needed my patio extended, in congruent of a retaining wall. I had a few bids and decided to go with David West and his team. I am so thrilled that I did because they were so professional, easy to work with, and reasonably priced. Since I've moved to Florida, this is by far the best Contractor experience I've had, and I am pleasantly surprised and thrilled with the workmanship. When the owner of the company is working with the crew, you know he has a vested interest in the job, and that the project will get done properly and in a timely manner. Dave is such a pleasant person to work with, and makes sure you are a satisfied customer. Needless to say, I am 100% satisfied! Thanks again, Dave!"

- Arabesque Malosky
"Best contractor that I have ever dealt with. Every step of the way.
Did exactly what they said in the most professional way. Went way beyond actually.
HIGHLY RECOMMEND!!"

- Mike B.

Give us a call at (772) 284 6994 or send us a message using the form below.
$100 OFF YOUR NEXT PAVER PROJECT
Receive $100 off your next Paver Project of $1,000 or more with this coupon.
Must be presented at initial appointment.
Cannot be combined with any other offers.
Valid 11/28/2023 - 12/28/2023
$250 OFF YOUR NEXT PAVER PROJECT
Receive $250 off your next Paver Project of $2,500 or more with this coupon.
Must be presented at initial appointment.
Cannot be combined with any other offers.
Valid 11/28/2023 - 12/28/2023
$500 OFF YOUR NEXT PAVER PROJECT
Receive $500 off your next Paver Project of $5,000 or more with this coupon.
Must be presented at initial appointment.
Cannot be combined with any other offers.
Valid 11/28/2023 - 12/28/2023